Our Vizslas
---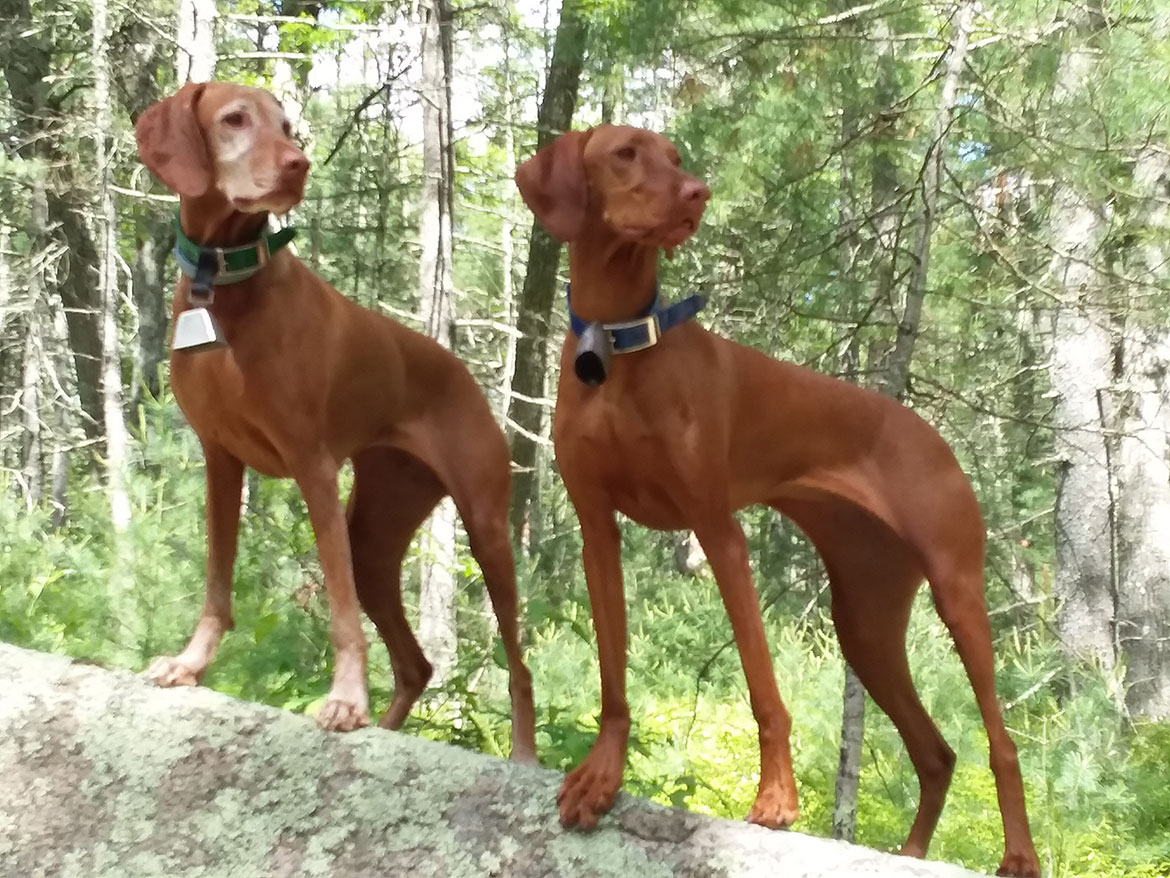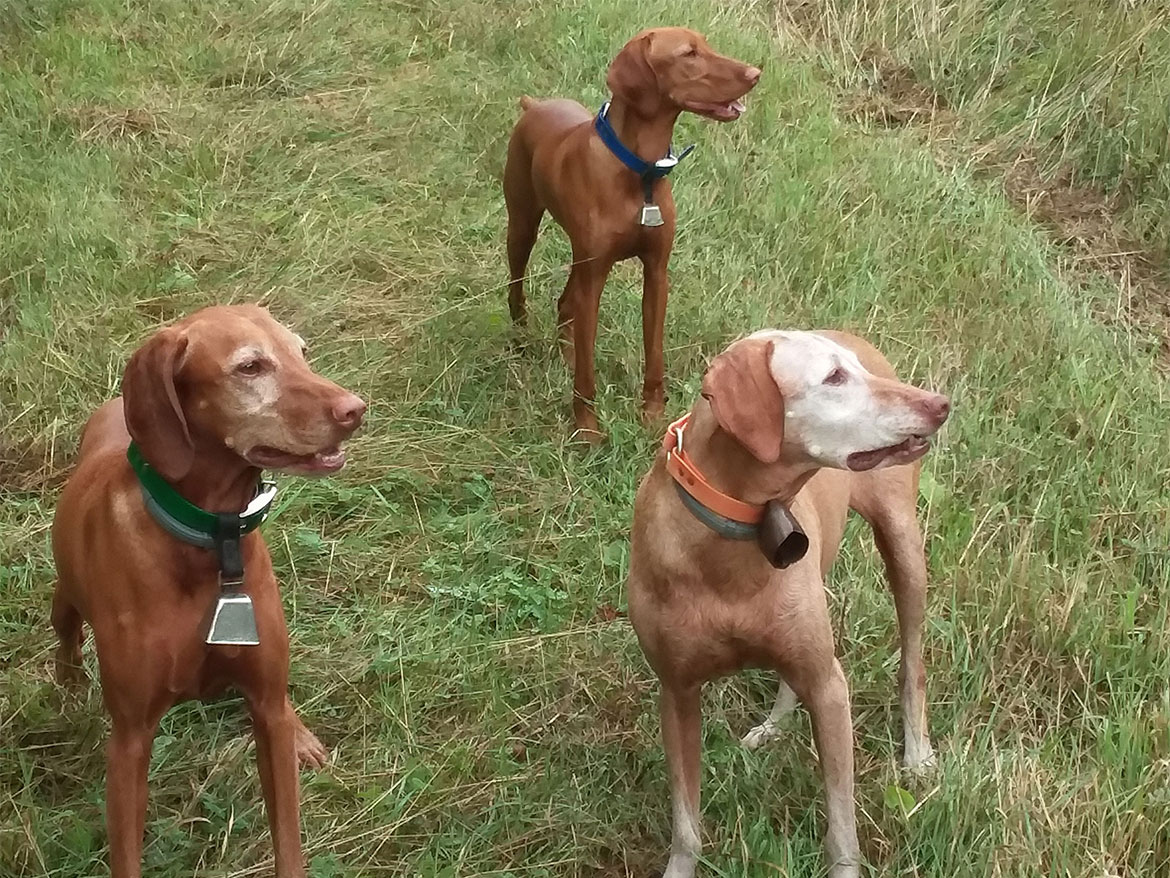 ---
Cedrus Lany Panna-Cea JH
PANNA - 06/03/2006 - 01/05/2018
Sire – NAFC FC AFC Kal-Cam's Red Thunder
Dam – Szikra's Colsidex in Red MH
The matriarch of our Vizsla family and the beginning of our line. She has a JH title and has achieved points toward her FC and AFC title. Like her father and mother she has the amazing natural hunting instincts that you love to see in a Vizsla. She is Momma Panna to three litters of puppies. She is also affectionately known as "Panna Banana".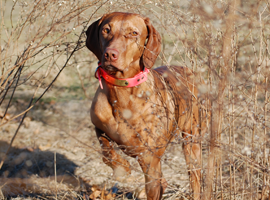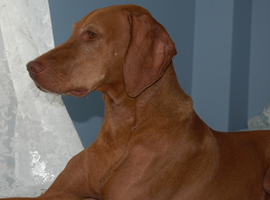 ---
GCH CH Stapors Firepoint Tala-Amber CGC
AMBER - 05/11/2011
Sire – CH Copper Creek Fire Point Denver JH
Dam – CH Cedrus Lany Panna-Cea JH
Amber is the daughter of Panna and niece to Sid. And she is an absolute love – she loves to hug and give kisses to everyone. She has achieved her Grand Champion championship title in the show ring and is a work in progress in the hunting venue. We chose her from Panna's first litter because of her great nature and natural hunting instincts. She is Momma Amber to four litters of puppies. She is affectionately known as "Glamour Amber".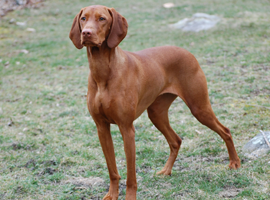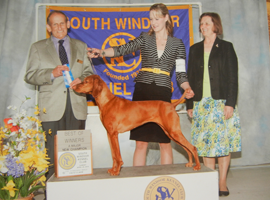 ---
Stapor's Logan - Heart of the Red Heather Glens JH CGC TKN
LOGAN - 02/07/2017
Sire – CH Heelmark's Taj Royale JH
Dam – GCH CH Stapors Firepoint Tala-Amber
Logan is the daughter of Amber and grandaughter to Panna. She is our fiesty, funny, loveable pup that makes us laugh everyday. We are excited about what the future holds for Logan.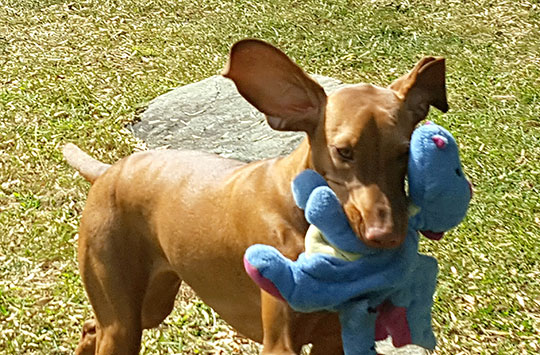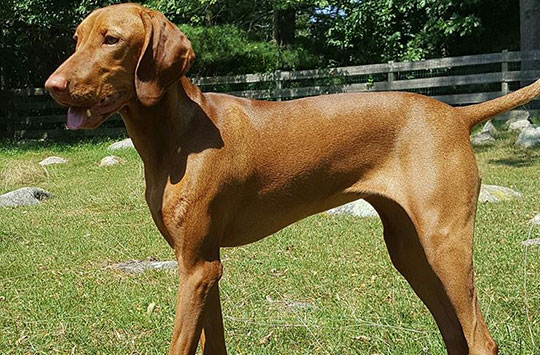 ---
Szikra's Dragonheart MH
SID 03/23/2004 - 09/03/2016
Sire – CH Szikra's Beresfor Lionheart SH
Dam – Szikra's Colsidex in Red MH
Sid is a great addition to our family and fits in with our pack beautifully. He truly represents the name "Velcro Dog" perfectly. Plus he is an amazing hunter and has achieved the MH title – The highest you can achieve in the Hunt Test Venue. He is ½ brother to Panna and uncle to Amber and is Ray's best buddy. The only boys in our home have to stick together. Sid is affectionately known as "Super Sid".